5C Language Arts: Unit 1 vocab, pp. 10-13, due TOMORROW

5C Missing Graded Work Folder: Jason, Donovhan, Ariel

5R Language Arts: Unit 1 vocab, pp. 8-13, due Wednesday; Grammar pp. 40-43 due Thursday

5R Graded Work Folders:

Reading: read Ember Ch. 13 for TOMORROW; reading check over 12 & 13 TOMORROW

​IRP #2 Project BOOK SELECTION Due: Monday, 10/29 (1 week away)

Social Studies: Canada or Mexico project due MONDAY, 10/29 (worked on for 2 class days, remaining work to be done at home). Map skills test on WEDNESDAY, start studying!
​
Science: ​ none
​
Math: ​ pp. 275-276, due TOMORROW;

ALEKS due on SUNDAY.
Powered by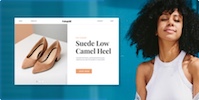 Create your own unique website with customizable templates.